Few places compare to
Hilton Head Island
in South Carolina. Whether you want to spend more time in a luxurious vacation town or set yourself up for a laid-back, year-round lifestyle, you can count on Hilton Head real estate to deliver what you're looking for.
With countless options for an active outdoor lifestyle, upscale dining and shopping, and all other luxury amenities, Hilton Head is a real estate investing gem. There are several high-end, resort-style communities to choose from on this island paradise. When considering houses for sale on Hilton Head, consider the following tips when searching for the perfect place to call home.
What to know before buying a second home in Hilton Head
Location makes all the difference
On Hilton Head Island, you'll find the South Carolina sun and the cool blue waters of the Atlantic Ocean. You will have access to world-class golf courses, gated beach communities, and private, secluded areas if you'd prefer to build a second home.

Whichever part of the island you choose to call home, you can enjoy the pleasant natural climate and laid-back island lifestyle you've always wanted. Friendly locals help make Hilton Head a unique vacation destination. With a thriving tourism industry and tight-knit community, Hilton Head is a great place for an investment property—should you decide to rent it out, vacation in it yourself, or both.

Short supply makes for high demand
The limited space on the island means there is little room for expansion. Thus, the houses for sale on Hilton Head are coveted pieces of real estate. This high demand lends itself to a seller's market, so prospective buyers will need to present competitive offers. If you're considering entering the Hilton Head real estate market, sooner is better than later.

Come and go as you please
You might be looking at Hilton Head real estate as a way to make a permanent move to a new location, or you may just want a summer home to spend long weekends. Whatever your situation, you can find a solution among the houses for sale on Hilton Head.


There are plenty of properties you can live in all year long, as well as several that can provide a welcomed escape for you and your family. You may even want to rent out your property when you're not there, making a wise investment even more profitable.

Finding the right neighborhood to call home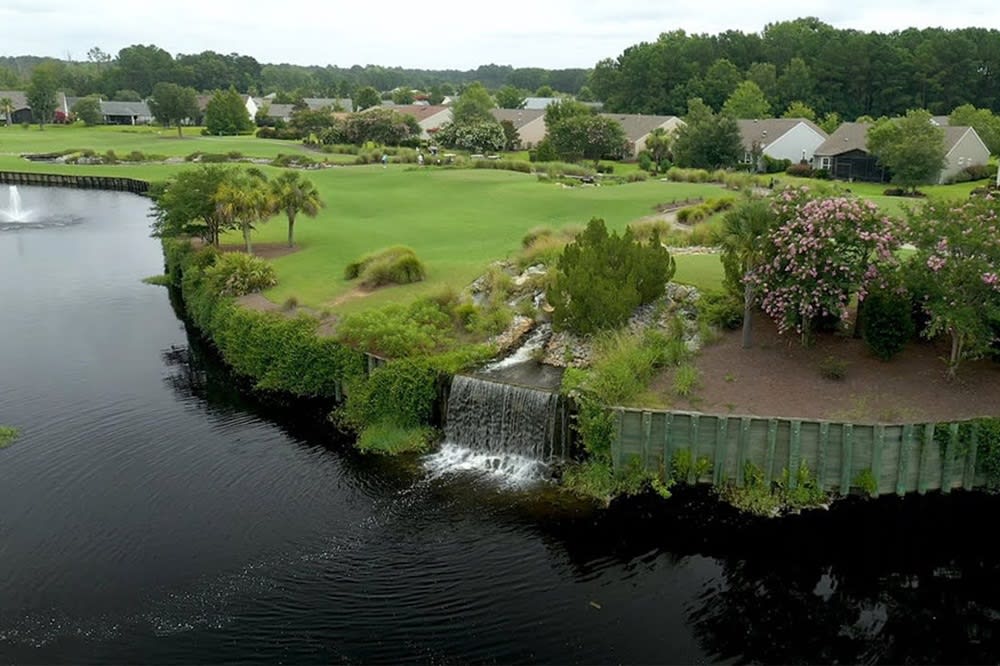 Picking a neighborhood in Hilton Head & Bluffton is an important decision. Hilton Head has many waterfront properties with private docks, as well as plenty of land along the golf courses. Further inland, there are secluded spots surrounded by oak trees—offering all the privacy you could want.
You may want a quiet retirement community where you can enjoy sunsets and peaceful evenings. One fantastic neighborhood is Sun City located on the mainland in Bluffton. If you're looking for an active and vibrant location where you can fill your days with spirited outdoor activities and a healthy social calendar, consider the many houses for sale in Sun City Hilton Head.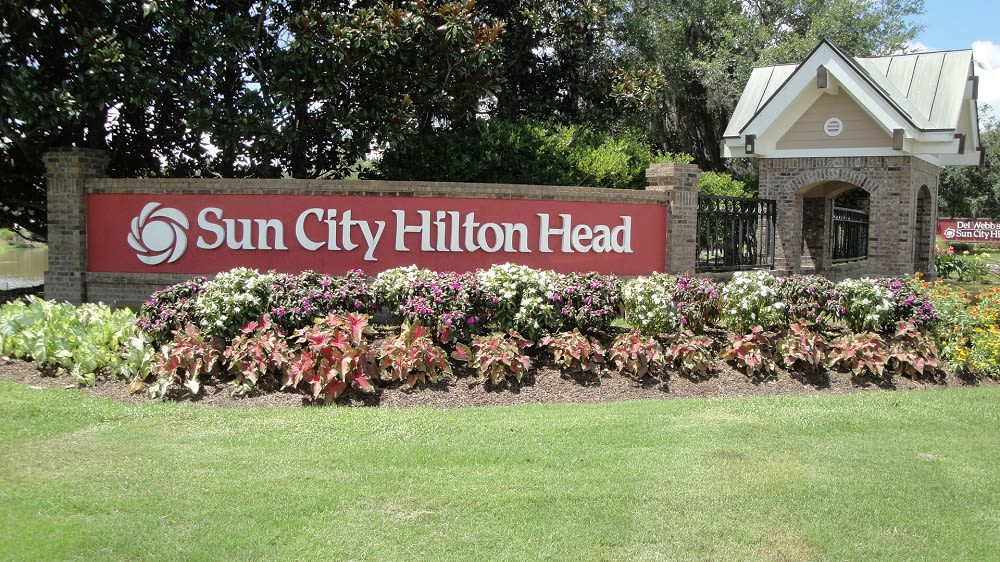 Sun City, Hilton Head
real estate features a well-planned community that offers many options for your vacation or retirement lifestyle. This resort-style adult neighborhood is home to three golf courses, multiple fitness centers, and six swimming pools. Enjoy softball, tennis, and pickleball, among other outdoor sports, or traverse the miles of walking and hiking trails. You can also visit the performing arts center or join any of the dozens of community groups.
Sun City Hilton Head real estate is home to three restaurants, shopping, groceries, and medical facilities. There are also options for continuing adult education. If these amenities and features excite you, then look into the houses for sale in Sun City Hilton Head. You might just find a place to call your second home.
Ready to invest in Hilton Head real estate?
When you're ready to begin your search for Hilton Head homes for sale, reach out to
The Network Realty
.